Jalinco Online Services
Jalinco is a web development agency. We deliver websites, hosting and online services to customers around the world.
With more than 15 years' experience, we can help you identify and build the best online solutions, with a budget that suits your company. We specialize in online dialog, and help our customers converting ideas into web-based solutions, in order to achieve better results through online dialog with their customers.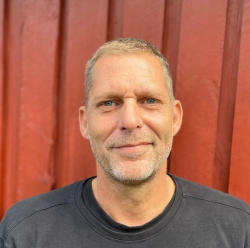 Thomas M. Pedersen
Founder and Owner
At Your Service
Together we can boost your online activities
Websites
We build and host state-of-the-art responsive websites using the latest technologies. All our websites come with full Content Management System (Umbraco CMS), for easy access to edit and create new content on your website.
Hosting
To run a state-of-the-art website, you need state-of-art hosting. We can provide that for you, with our fast and reliable hosting packages. Choose from our superfast Windows or Linux servers depending on your preferred setup.
Online Services
We offer a wide range of services to our customers. With our knowledge and experience in development and online marketing, we can help and guide your company to achieve the optimal online setup and boost your online activities.